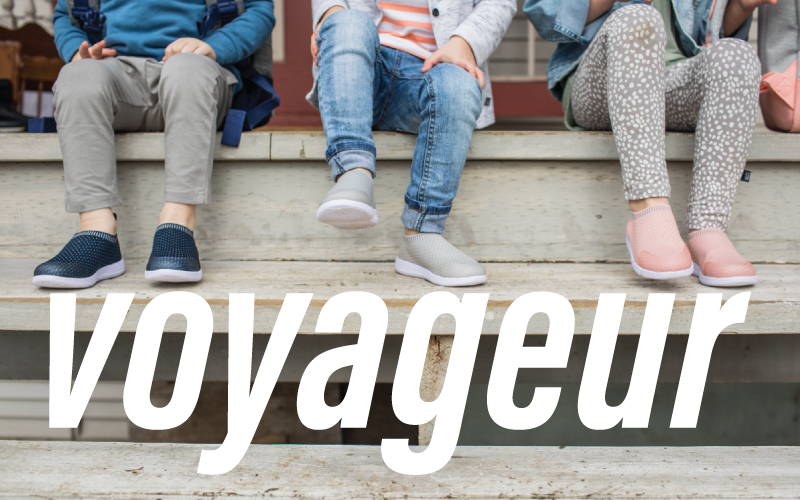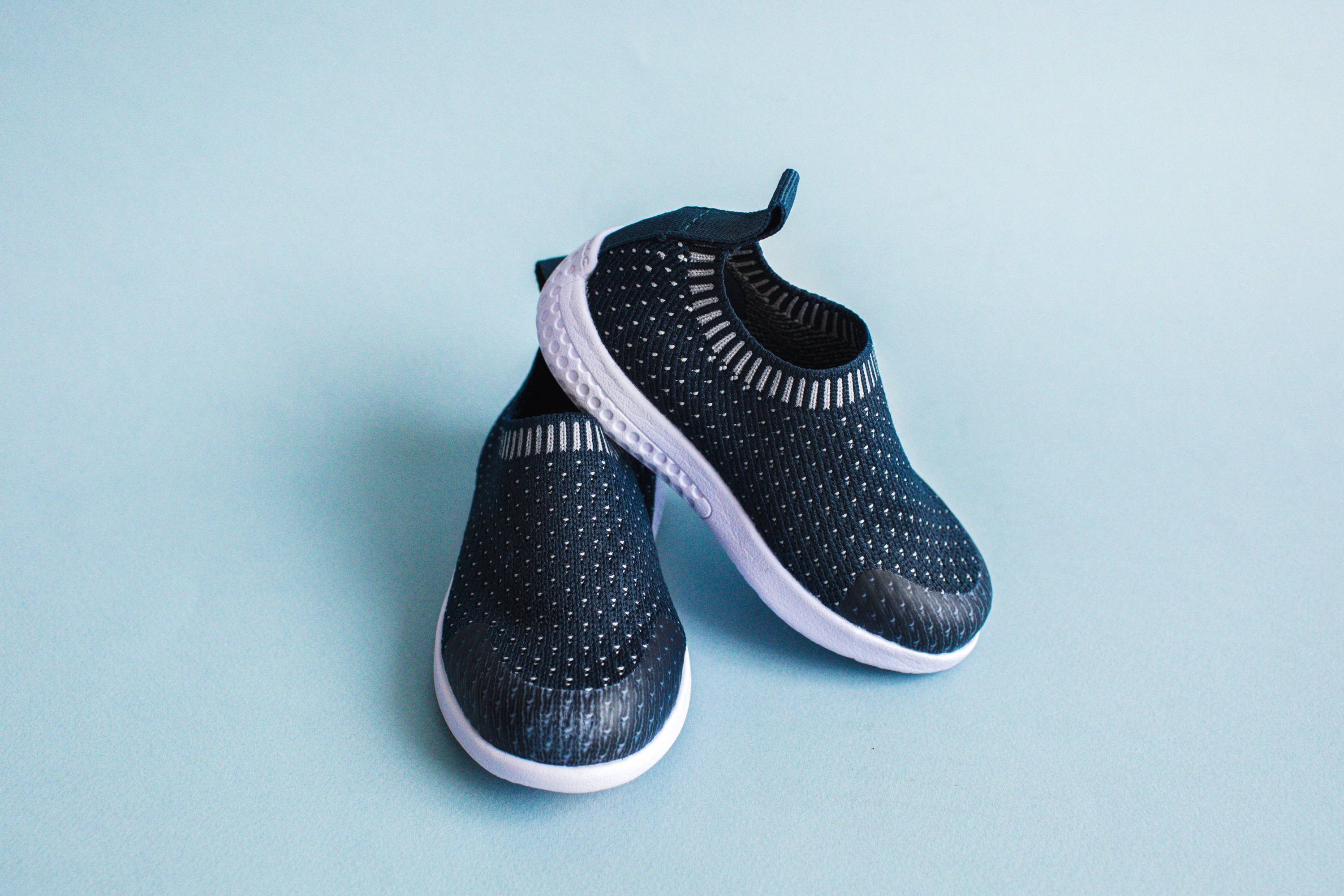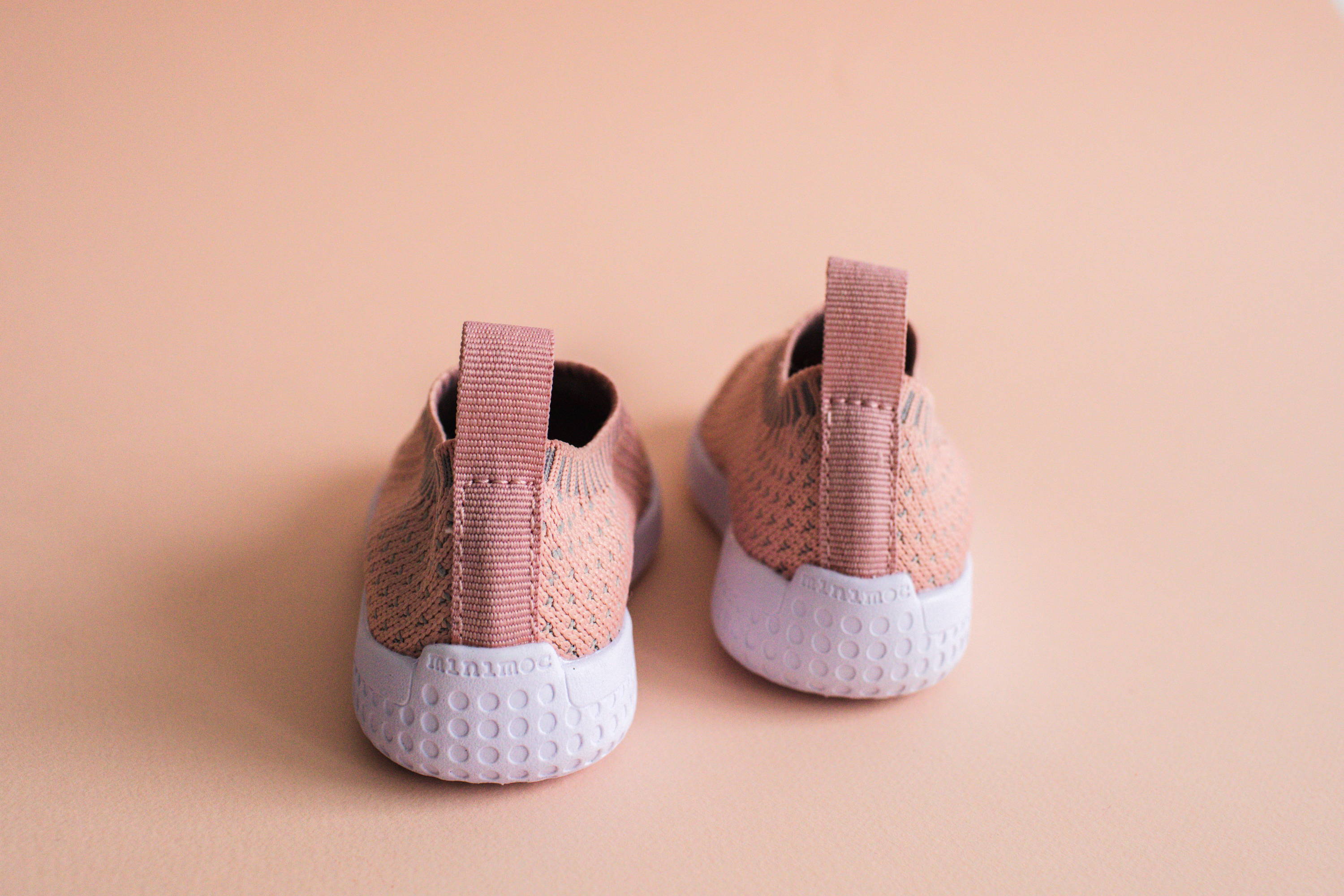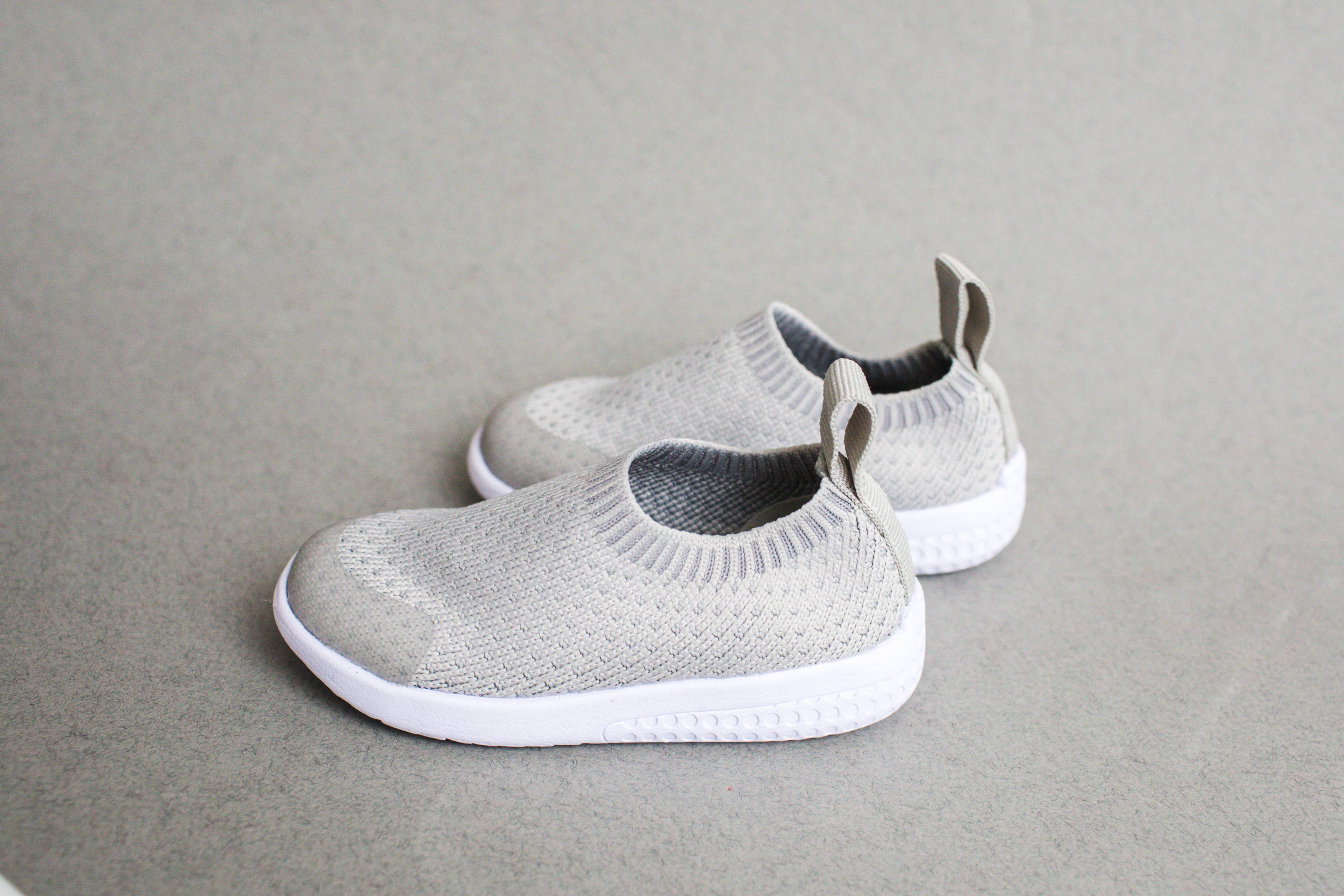 Since day 1, you've been asking for an outsole shoe, and we're very excited to finally present our new Voyageur shoes to you!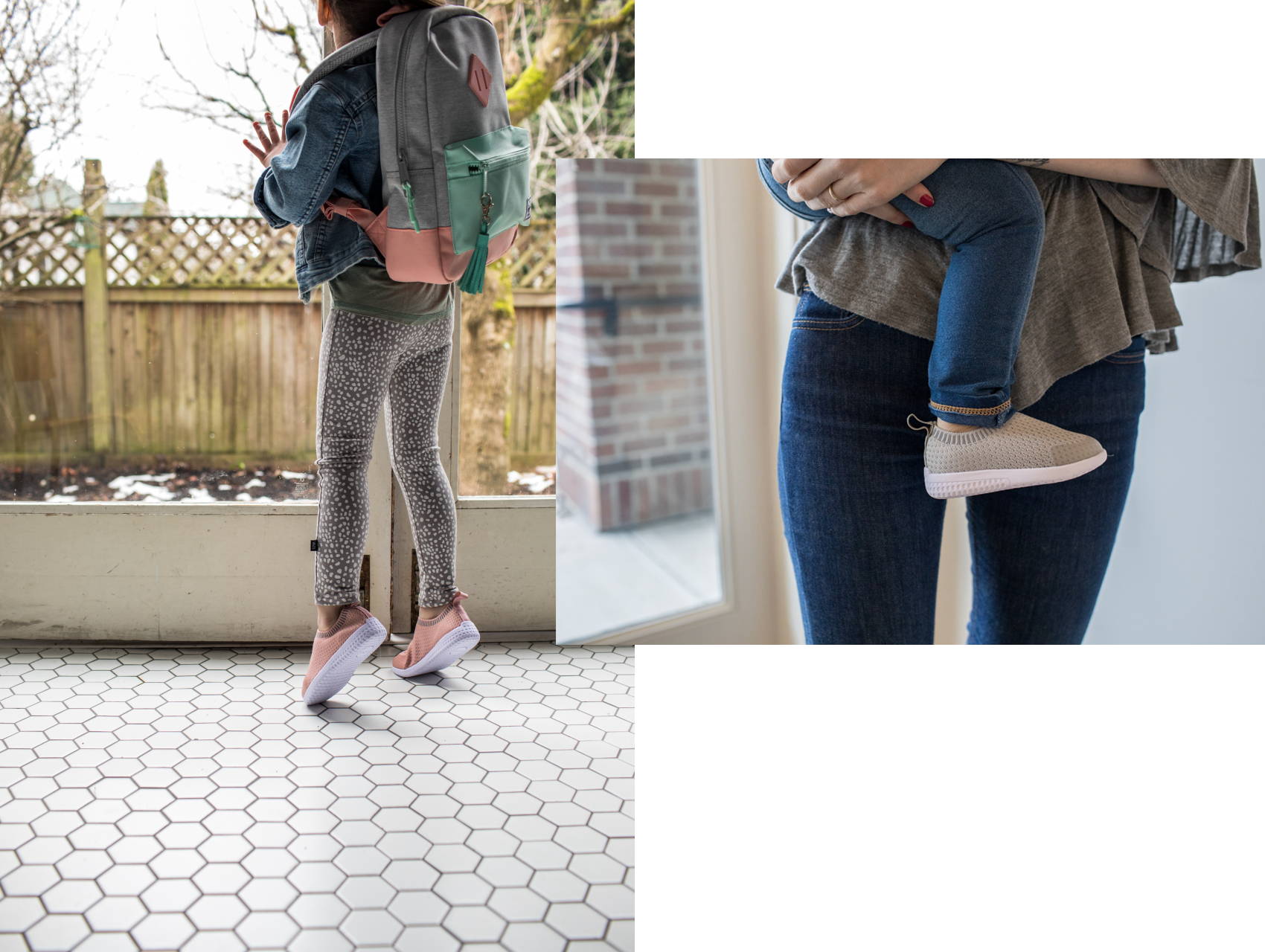 ---
Not only are these shoes perfect for running around outside, but they work for indoor gym time as well. The TPU sole and toe cap as well as the recycled EVA insole allow for flexibility, durability and comfort.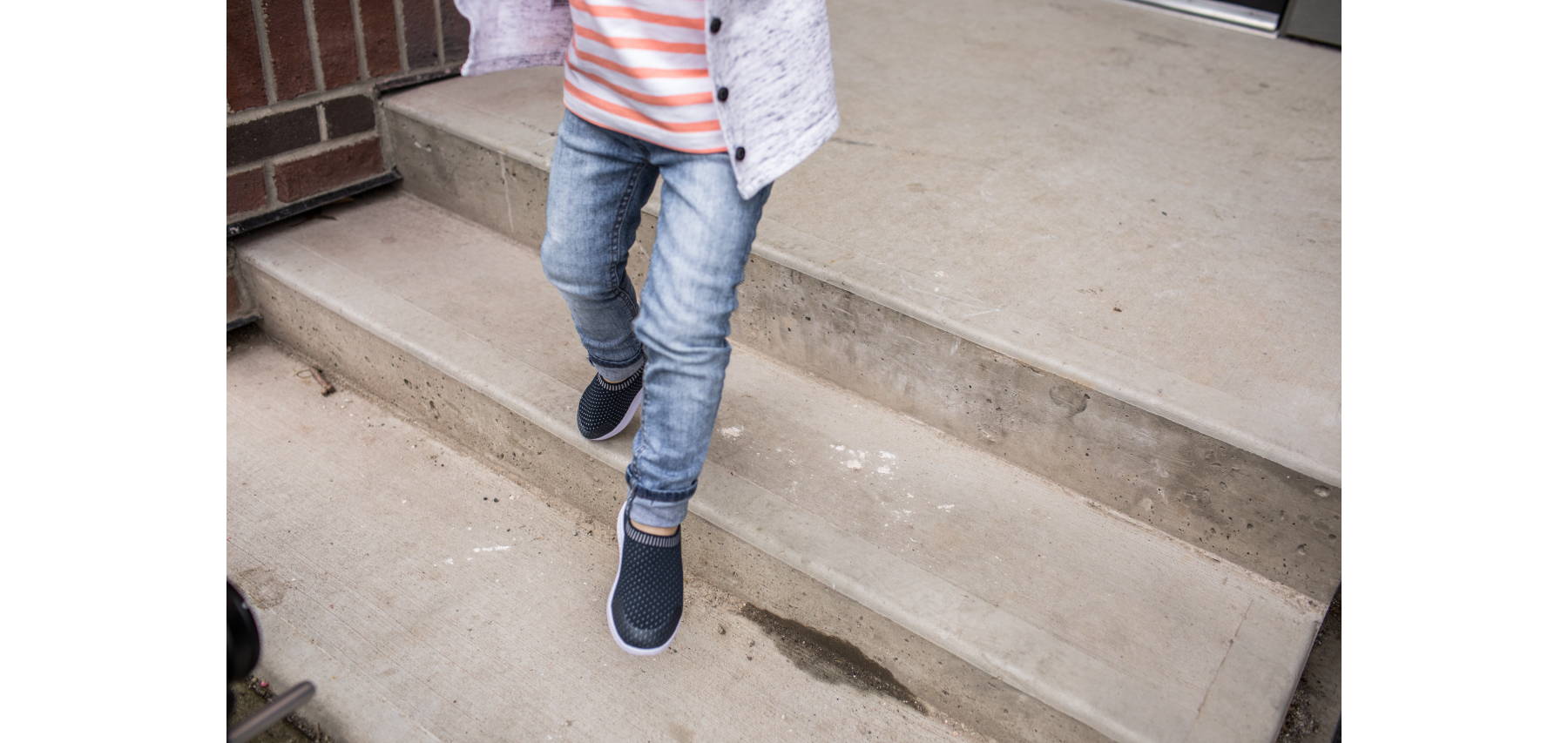 Starting with three of our topselling colours: Pink (Aura), Grey (Nimbus) and Navy blue (Nova).
Plus three new colours: Solid black (Odyssey), Brighter pink (Bubble Gum) and Blue (Cotton Candy).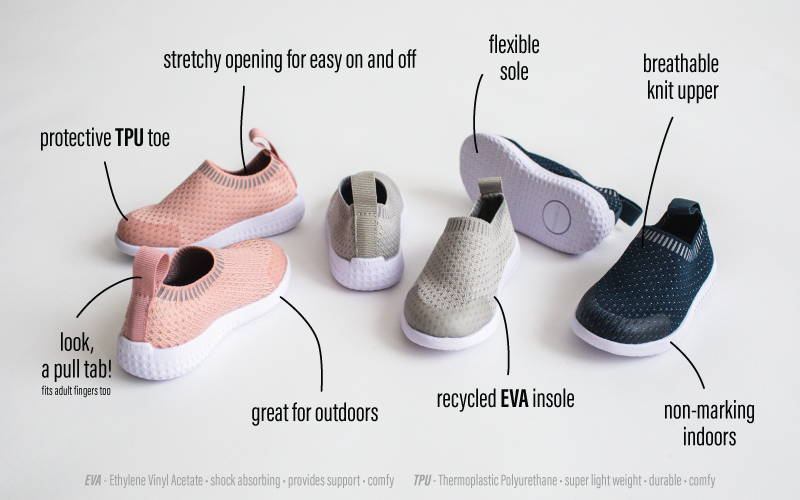 Please measure your childs foot. If you are close to a size within a few mm it may be better to size up.